---
About
Gama Ikan Bakar & Seafood has been serving authentic traditional Javanese seafood for Semarang and its surrounding area since 1999.
Located at the heart of Semarang city, in a lovingly preserved vintage house, Gama has become a favourite among the locals and visitors alike.
We have since expanded to open another outlet in Jakarta TMII area.
Gama is a family owned and operated business. We are proud to have our products locally sourced and produced.
---
Locations
Gama Ikan Bakar & Seafood is currently operating two outlets. Please use contact details at respective places to make reservations and enquiries.
Semarang
(Bangkong)
Address:
Jl. M.T. Haryono no. 870A
Semarang 50242
(Please note that the road is one-way only northbound)

Reservation and Enquiries:
Ph: 024-8455005 / 024-8455855 / 024-8318629
WhatsApp: 0856-9318-5670
Email: info@gamaseafood.com (enquiries only)

Operating Hours:
Daily 10:00-22:00
(Last order by 21:30)

Please make a reservation for early/late hours
Open during public holidays (1 January opens at 17:00)


Jakarta
(TMII)
Address:
Green Terrace Taman Mini
Jl. Pintu 1 TMII, Blok A, no. 1
Jakarta Timur 13810
(Located across Hotel Santika)

Reservation and Enquiries:
Ph: 021-29378575 / 021-29378578
WhatsApp: 0877-7575-8098

Operating Hours:
Daily 10:00-22:00
(Last order by 21:30)

Please make a reservation for early/late hours
Closed during some public holidays, please call to confirm


---
---
Order
We deliver to your home.
Contact us directly or use one of the food delivery services.
Phone or WhatsApp
Refer to our
menu
and
contact us
directly by phone or WhatsApp. We provide free delivery within specific radius.
---
Events
We are ready to cater for your events. Whether it is an office meeting, a wedding or a birthday celebration, at our place or your place, we can tailor our services to meet your needs.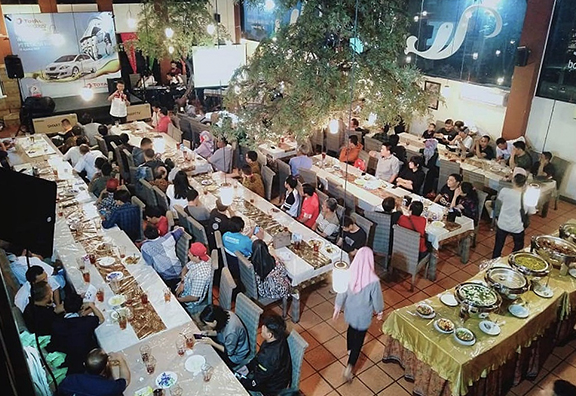 Venues
We have private rooms that can accomodate between 10 to 100 people, indoor/outdoor and wheelchair accessible. LCD projector, sound system (including organist) and decorations can be provided as required.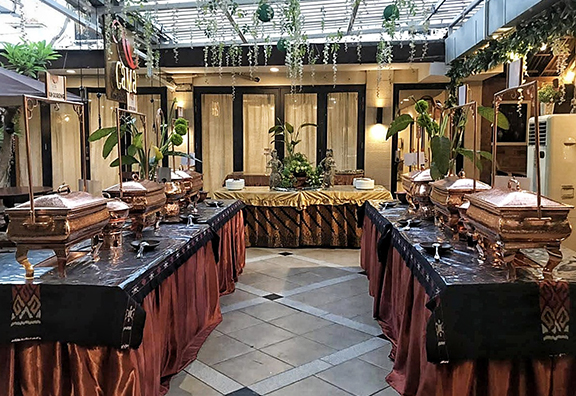 Catering
If you plan to hold an event at your place, we will be able to arrange and deliver everything to you. Table setup, table service and tablewares included.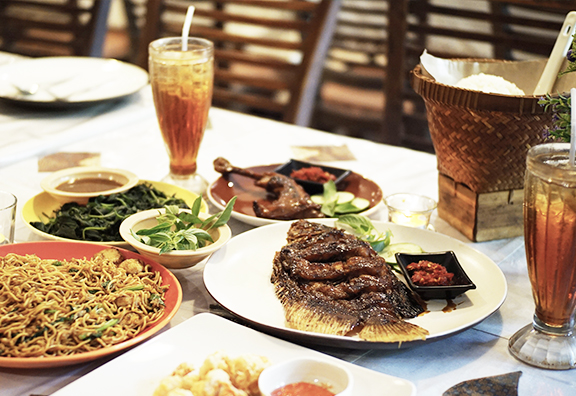 Set Menu
If you're considering holding an event at Gama, we have a selection of Set Menu available for your convenience. They can be served as buffet or for table dine-in.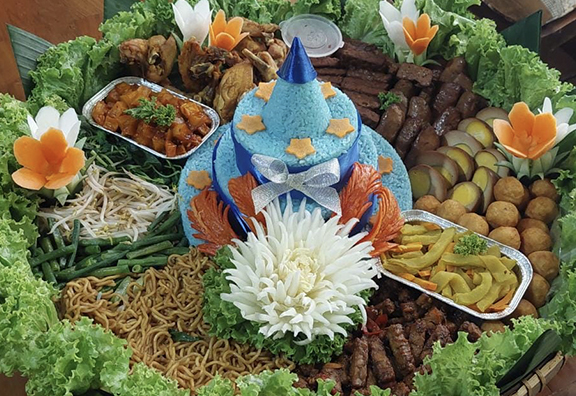 Tumpeng
Tumpeng Rice is available made to order. Delivery included. Please allow at least a day advance notice.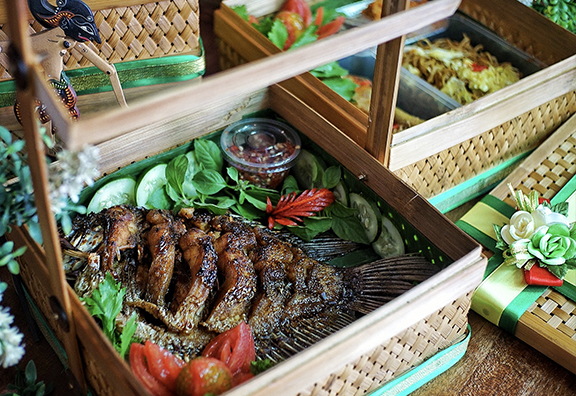 Rice Box
Various types of Rice Box are available made to order. Further customisation can be arranged to meet your needs. Delivery included.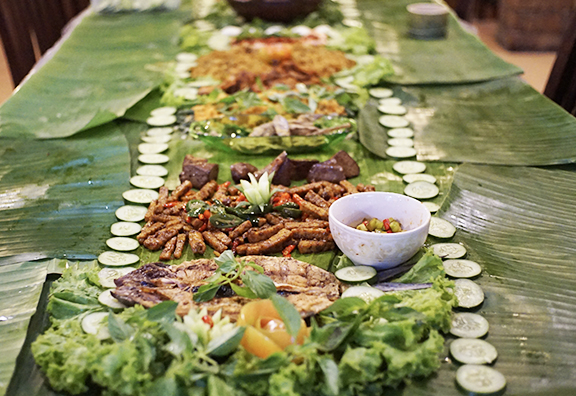 Brokohan
We're proud to be one of the earliest providers for Nasi Brokohan/Nasi Keroyokan. Let us know your needs and we will set it your way.
---
---
Hiring
We always in the lookout for new talents joining our team. Click on the link below to see the current openings.
---